Hi, my name is Didier Van Canneyt and was scammed by AVI Candelacoin.com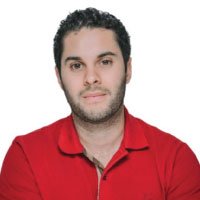 I invested 10.000$ into this project because i liked the idea.
Now i stay here with a nightmare so i want to aware everybody not to invest in Candelacoin.
It's my duty to tell everyone what is happening.
First
The volume is very bad, promise everything but does nothing.
But the worst of all, they steal the coins of the investors.
They promess me in August a IoT device.. Never had it...
They give fake shares of their company to make everybody happy...
But okey, here is my story.

13 June 2021
I talked to Jonathan Amakawais with mobile number +1 747 236 1497
That i bought for 10.000$ Candela, and he said.
Stake them with our private staking mechanism.
You will get 3% each month for 6 month.
Of course i'm happy and send the coins:
bep20 3,700,375Candela coins to 0xf6663f46ecd7ae8ee8b6cc54681a42eba0ef52b4
https://bscscan.com/tx/0x6b99ce830ede043ce9519d45261f7ca3bd91af9a03cad3ae14152488a41be711
and

erc20 : 3.283.381,9875 coins to 0x1D1fA0F9d2EBA2Bb3c58eCC1274eA9540d1A9e8B
https://etherscan.io/tx/0xcda0f8ab841bca5091fb512fad47610b5e92959945def1c9caa9898a0e2a1b23
Later i will add all the chat-exports and the screenshots.
They don't want to send my coins back.
My wallet is 0x134D0698e39839fceB54D3A66F1f177C85ebC683
So everyone can see the proof, The blockchain never lies.

PROOFS
Chatexport https://busimatch.club/candela/jonathan/ ( Jonathan Amakawais )
Chatexport https://busimatch.club/candela/avi/ ( AVI Verdugo )
 P.S. The reason they say that they don't want give my 8 million coins back.
Is that a unhappy worker of me says that i sold them.. That is their excuse.
Candela can't proof it to the world that I sold the coins but they can't because it's not true.
I'm waiting 10 days now for their proofs... But of course, i will get them.
In my opinion he sold his coins or was hacked, i said to him to take an Antivirus.
Not your keys = not your crypto... ( of course i was stupid to send my Cla coins to Candela but... )
FACTS
1. They are not the police or investigators, they have not the right to hold my coins ( for NO reason ).
2. I send messages to Avi and Jonathan buy they blocked me everywhere, ( i can't defend myself. )
3. The Coins are not on the adress anymore that i sended too. So they sold it i think.
4. My Brother says that they think that he and i are the same person. ( No he is my brother and i can give the contact info. )
5. I'm innocent till they can prove that i sold the coins of my ex worker, but i think he sold it themself. ( Or Candela )
6. I sended messages to Avi, Jonathan and my ex worker that i want 7.000.000 coins and the intrest can be send to the ex worker.
    Never had an answer, they even not read my messages. Very unprofessional.
7. It was an automatic system they said, so they lied to me too.


Didier ( 0032 495 266 181 )
Later i will make a Video on Youtube to explain the noobs, because it's my duty to help people not be scammed.
That is why i made Busimatch for.


I will delete this blogpost after i get my coins + intrest back.
This article stays here till then + i have automated software to post everywhere.
You play with the wrong person Avi Verdugo.
Don't steal from me.
More people/sites talking about Candelacoin...

https://isthiscoinascam.com/check/candelacoin

https://foundico.com/ico/candela-coin.html

 UPDATE 3-DEC 2021
Letter from my Lawyer.
sended via mail and vi a Regular POST ( signed )
 UPDATE 3-DEC 2021
NO ANSWER from AVI VIA MAIL. ( He had to send them back @ 16h local Brussels TIME.

UPDATE 4 DEC 2021
No Update, no letter with prove are sended back...

UPDATE 7 DEC 2021
Again, not de-blocked... They don't answer my mails, will take it as a loss.
Candela is going to zero anyway... If you have some, sell them now they are worth more than 10 cents.
UPDATE 8 DEC 2021
Candela did 0.009 and still go down.

UPDATE 9 DEC 2021
NO response again, they laugh with their investors.


I think Avi is selling my 8 million coins. lol
Or maybe he have the letter from my lawyer.

UPDATE 10 DEC 2021
Now they give it an excuse that they are hacked. lol
I think that Ave have multiple profiles...
Also the other like James, Jonathan and Goose.


They block me but i have a lot of followers...
Please, don't invest in Candela because they systematically steal your money.

UPDATE 13 DEC 2021
Apparently Avi still searching for excuses by some of the followers of him.
I'm i a group of scammed people from Avi, I'm not alone... So it fell better.
Pitty for the others and for sure the Chinese people.

UPDATE 15 DEC 2021
I get a message back from James Hayes.



UPDATE 26 DEC 2021
Avi seems dead or something, a week ago i asked the adress of Erwin....
Now that Cla is cheap, i want to buy more cla to send him... But i don't trust him...
I'm not stupid.

Update 5 jan 2022
Candela is dead, will they come back after all the money is spended?
Slow rugpull here... https://poocoin.app/rugcheck/0xf6663f46ecd7ae8ee8b6cc54681a42eba0ef52b4/dev-activity
Price today is 0.0001024


Update 17 july 2022
Avi is Turner now and alrady blocked me al along Twitter and Youtube.
I sended him a message via discord and tell interpoll about him.


His name is not Avi but Turner now, haha...
Again in green energy but now with a green T-shirt the name of the next scam is: REX NFT
Please don't fall for the new scam... He will take all your money.

Next Update.

Share this article in the groups: 
New Youtube scammers channel
New Discord scammers channel
New Instagram scammer page

UPDATE 19/07/2022

Today he contacted me with a fake profile ( again )
The name was Janet Banks
 
He was threatening me and my family.
If he thinks it will stop me to expose him, hahahahahahahahahahahah


UPDATE 22/07/2022

Now i'm sure that Jonathan, Avi, Janet, ect... All are one person.
Avi is a scammer and all other people are just the same person.
I have a lot of people helping me, If you know more about AVI or is new scam.
Send it to me or in the box under this article, you Get B-coins for free. 

UPDATE 25/07/2022

These people are one person in the Telegram group.
-Janet Banks ( Female ) But it's AVI
-Mesh Crypto (Moderator ) It's again Avi
-Rex Nft ( Admin ) It's of course AVI
-John Wicks ( admin ) Again, you know... AVI